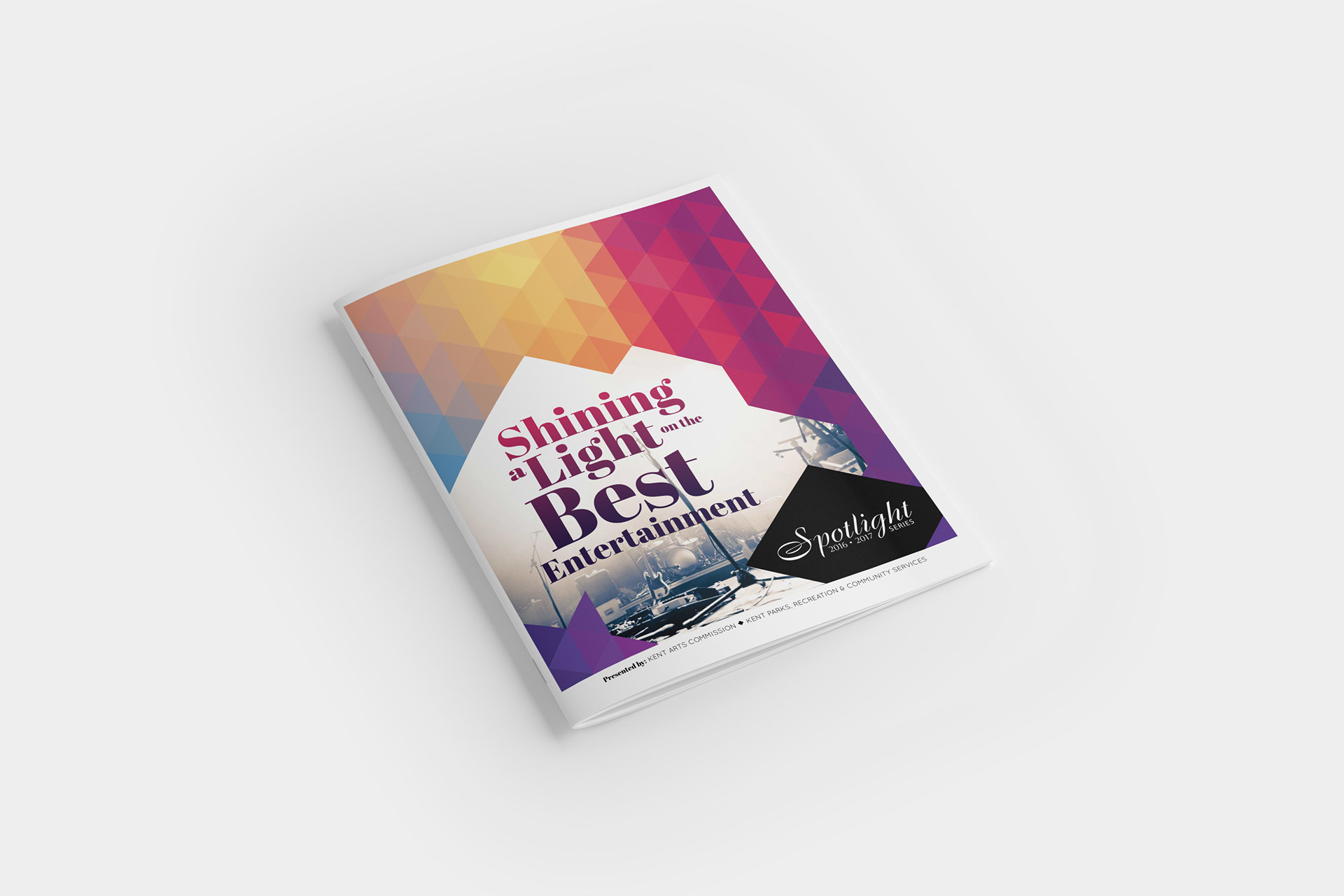 The Spotlight Series is an annual concert/performance series running from September through May organized by the Kent Arts Commission and the City of Kent.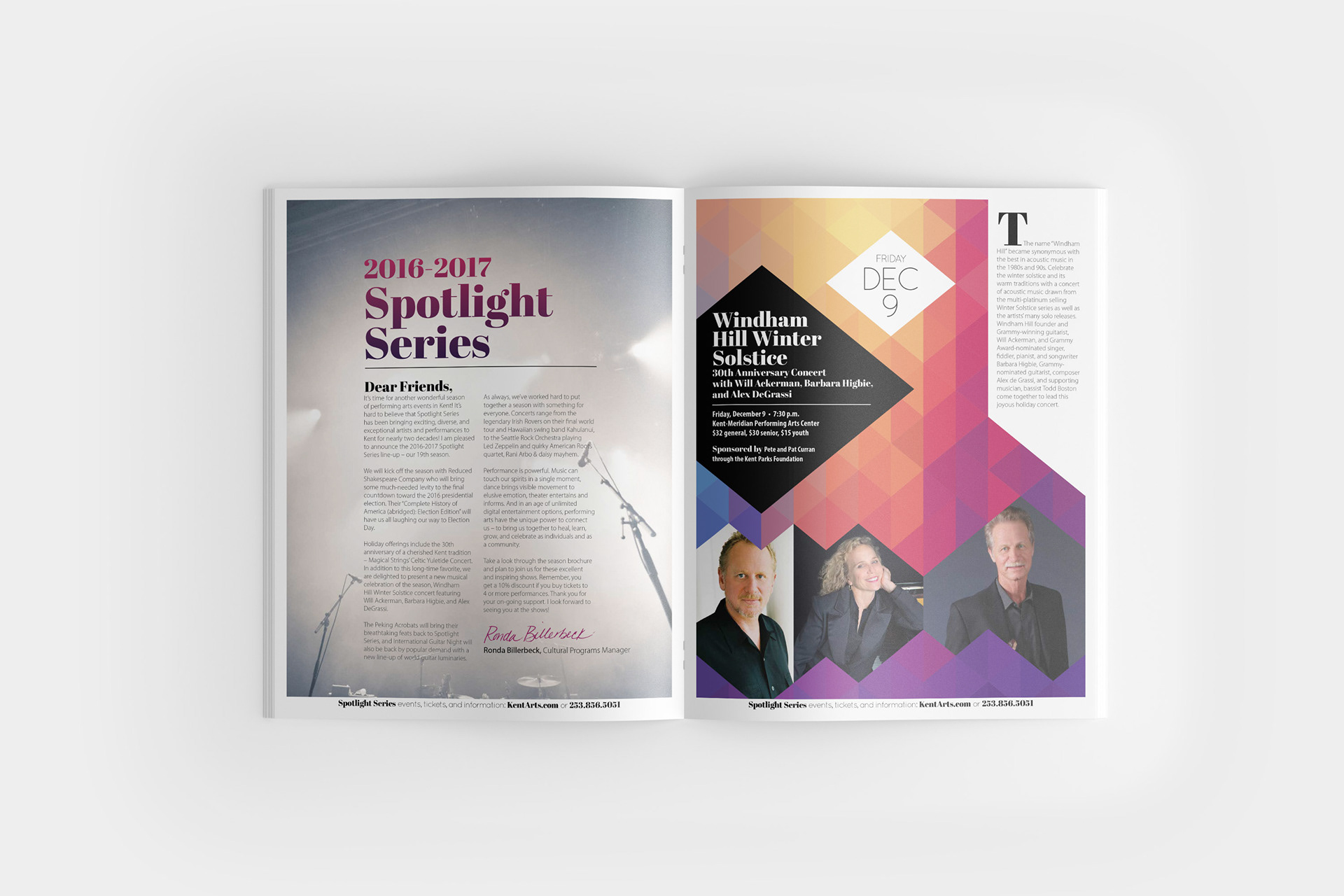 This book is mailed to all previous ticket holders. I wanted to show the intimate setting of a live show, while also using bold colors.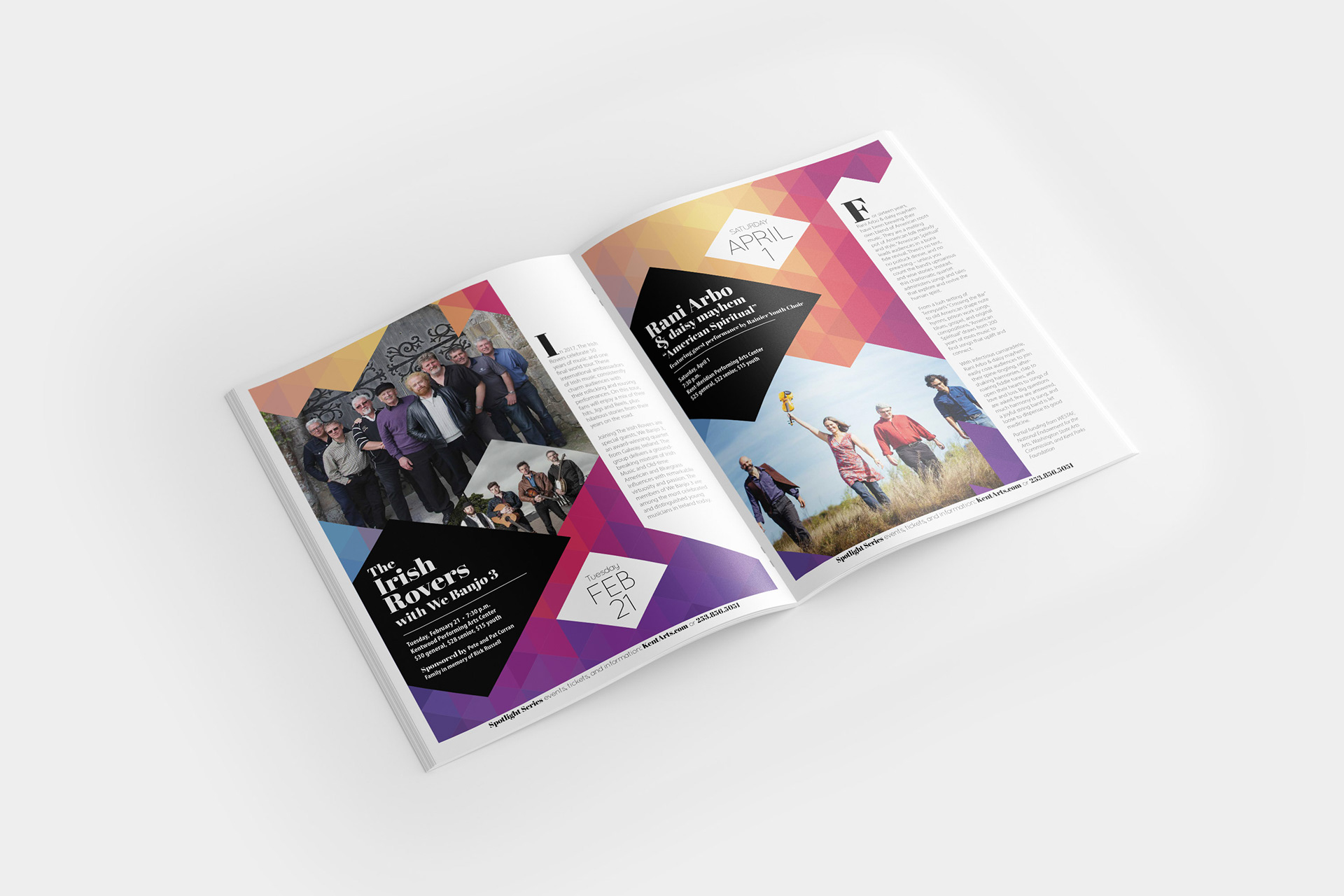 Using a varied triangle pattern I wanted to create a sense of movement through each spread, while also keeping each page fresh and unique.